Unlock hidden care capacity and enhance workforce efficiency
Workforce capacity management with real-time predictive analytics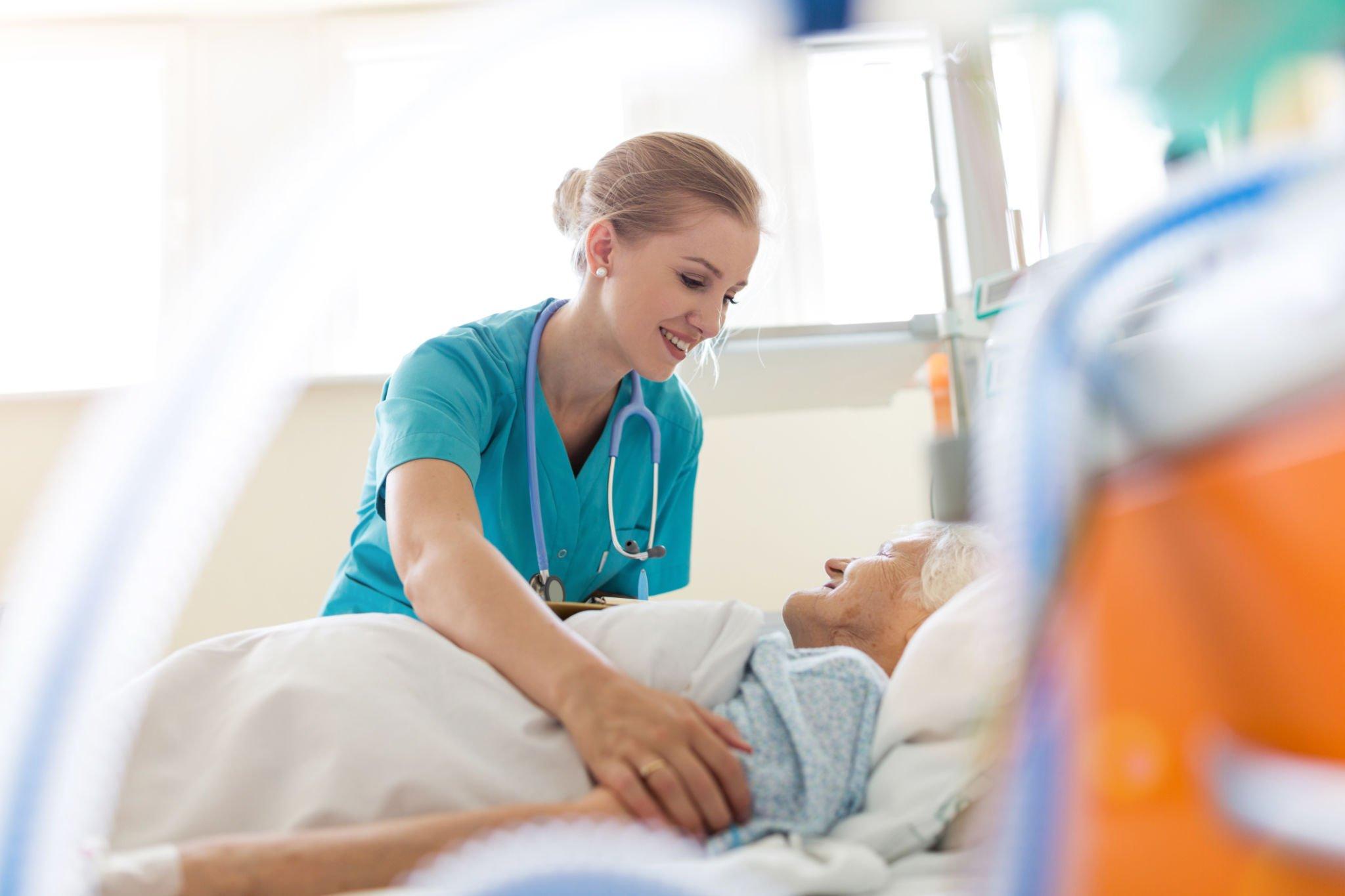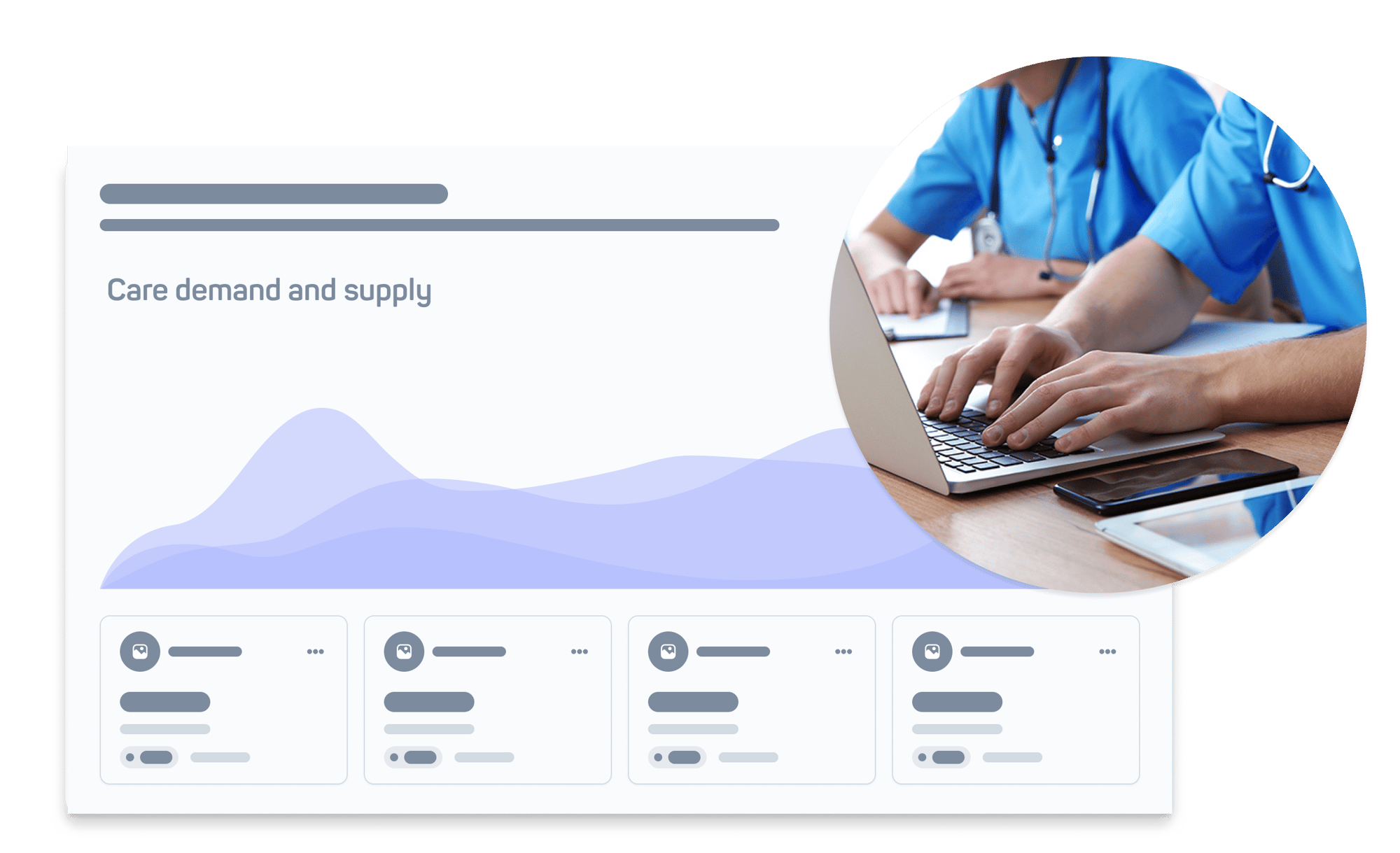 WHAT WE DO
Measure real-time patient needs and balance staff workload on hospital wards
You can now measure the dynamic fluctuations in patient demand and acuity, and compare them to your current staff allocation in real-time during the shift. Quickly target your busiest units, then optimize workload distribution where it's needed most.

Team n time leverages real-time, objective data from existing digital sources in your healthcare facility, without additional data entry or administrative tasks.

You can now stay one step ahead, ensuring your resources are efficiently allocated and patient needs are met promptly.
POWERFUL BENEFITS
Working with Team n Time

Improve allocation of staff
Optimize in-shift and next-shift workload against real-time patient demand

Align your skill mix
Gain insights into matching the right mix of staff skills to what your wards needs today

Improve patient outcomes
Better care balance means more time with patients, and better care

Unlock cost savings
Reduce dependence on interim staff and time spent planning
OPTIMIZE OPERATIONS
Three powerful tools to unlock the hidden care capacity in your daily operations
TnT View
View real-time patient demand and nurse staffing needs in 1-hour increments by hospital, department, shift and day.
Your dashboard combines data and rules from your existing systems, including EHR, ADT, care plans and staffing rostering without any new data entry.
---
TnT Balance
In the same web app, manage your float pools and solve staffing demands objectively within and across departments.
Get alerts on over/understaffing and make scheduling decisions that match the right skill to the right need.
---
ON THE ROADMAP
TnT Flow
TNT Flow enables you to map the patient journey and get earlier notice of patient inflow and outflow.

Address the challenges posed by unplanned ER admissions and OR patient flows in hospitals.
---
OPTIMIZE STRATEGY
Business intelligence tools for strategic planning
TnT Report
Translate real-time data into strategic insights. Build reports that uncover trends, patterns and fluctuations in department needs.
Manage multiple reporting dashboards so you can track patient and staff KPIs by hospital and department, all the way down to 1-hour increments.
---
ON THE ROADMAP
TnT Predict
Say goodbye to reactive fixes, and proactively plan your staffing and budgets. TNT Predict analyzes trends and creates insights and predictions in the coming 12 months.
Use this powerful simulation logic to stay ahead of the curve, anticipate future demands and allocate resources.
---
ON THE ROADMAP
TnT Simulate
Leveraging advanced AI algorithms and predictive modeling techniques, simulate long-term scenarios and get recommendations on strategic decisions.
TNT Simulate factors in potential scenarios like projected growth, evolving demographics and crisis scenarios to give you advanced foresight into your workforce capacity and budgets.
---
CUSTOMERS
We proudly serve 8 hospitals, and growing
- 6,450 beds
- 35,000 patients
- 27,000 care workers
CASE
Hospital in Belgium
With Team n Time, a tier 1 trauma hospital improved the allocation of their float staff, reduced overtime, reduced time spent on planning, and increased their overall nursing capacity without increasing the size of their staff.
Results after 1 year with Team n Time:
- 15% increase in nursing capacity
- 20% cost savings
- 75% time savings on planning
TESTIMONIALS
What our customers say
"Team n Time is a vital tool in our daily operations, proving to be especially valuable during the coronavirus pandemic."
"With TnT's help, we were able to effectively manage the complex task of scheduling and allocating our healthcare personnel, despite the unprecedented constraints we faced."
"TNT provided us with the necessary flexibility to ensure optimal staffing at all times, giving both management and staff the confidence and peace of mind that comes with a well-run operation."
Unlock your hidden care capacity with Team n Time
With Team n Time, your workforce can focus more on what truly matters – providing exceptional care to your patients. Join the ranks of leading hospitals already benefiting from Team n Time's game-changing care capacity management solution.
Client quote
"Team n Time is a vital tool in our daily operations, proving to be especially valuable during the coronavirus pandemic. With its help, we were able to effectively manage the complex task of scheduling and allocating our healthcare personnel, despite the unprecedented constraints we faced. It provided us with the necessary flexibility to ensure optimal staffing at all times, giving both management and staff the confidence and peace of mind that comes with a well-run operation."
● Head of Central Mobile Planning and Care, UH Ghent